Sensor Solutions International 2019
Attendance Surges at Second Sensor Focused Conference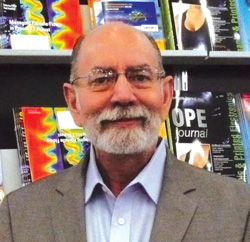 Mark Andrews, Sensor Solutions International Conference Chair reflects on the March 2019 event.
Practical implementations of advanced sensing technologies drove surging attendance at Sensor Solutions International in Brussels as designers, developers and integrators examined the near- and mid-term applications of advanced sensing devices and sensor-centric systems.
Sensor Solutions International (SSI) concluded recently in Brussels, Belgium with a focus on practical and emerging technologies for wide-ranging end uses across industrial, manufacturing, commercial and consumer products. More than 30 presenters and two panel sessions engaged attendees and delegates throughout the two-day event.
Co-located with conferences that focused on photonic integrated circuits (PICs) and compound semiconductor (CS) technologies, the collective program drew record attendance, with more than 150 delegates registered for SSI alone.
Continue reading...